When you think of balloons you might think of the bunches of balloons you get from a place like Party City or your local grocery store that you would have at a kids birthday party or at a used car lot for a promotion they are having. Well gone are the days of just seeing them used for those kinds of events. Over the last few years balloons have really revolutionized the decor we see at weddings, social events and corporate events and we are definitely all for it! Balloons have really become a poppin' trend and we want to share some of the ways you can incorporate balloons into your next special celebration. The different types of events for using balloons are endless but today we want to share 4 types of events that we love seeing balloons being used as part of the event decor.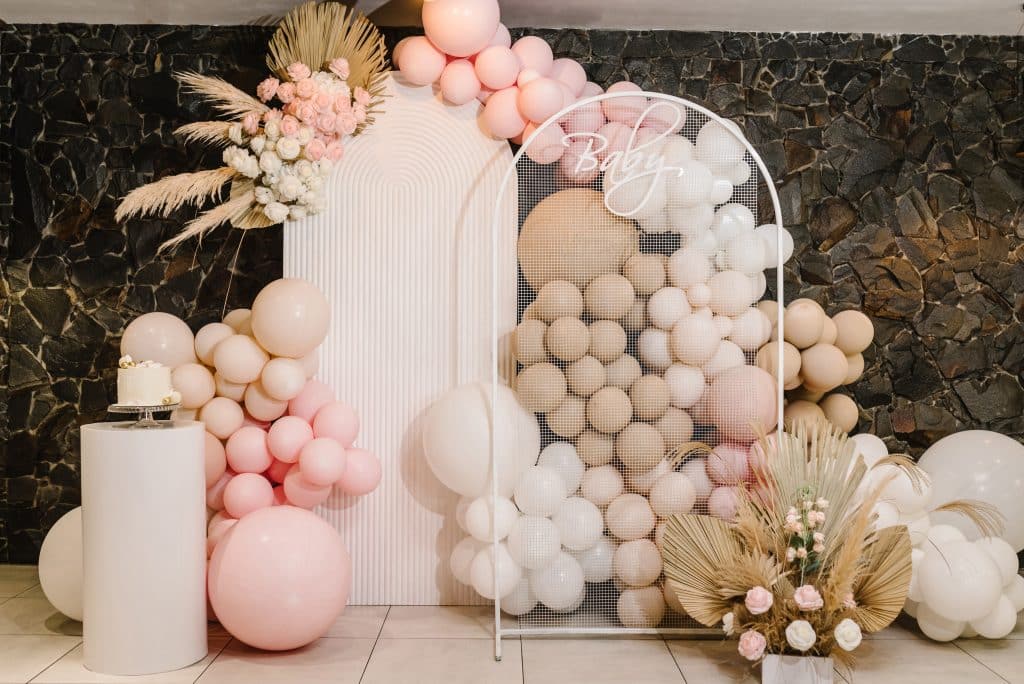 Weddings
Impress your guests at the entrance to your ceremony with a giant cascade of balloons that is paired with a welcome sign.
Make your dessert cart/dessert table extra sweet by adding a balloon display that cascades from the table.
Give your reception table some height and added flair by sprinkling in some oversized balloons down the middle of your tables.
Exit your wedding in style by attaching a train of balloons in various sizes and colors to a vintage car or sporty convertible.
Bridal showers
Spell out "Bride to Be" or "Love" and hang this as a backdrop for photos or behind the dessert table.
Decorate the entryway into the bridal shower with a balloon arch
Provide an insta-worthy photo op for your guests with a colorful balloon backdrop like a balloon wall or large organic balloon garland.
Birthday Parties
Create a photo op by having a balloon wall at the birthday party so your guests have a place to take pictures of themselves with the guest of honor.
Having your ceiling completely covered in balloons is a creative and different way to decorate the birthday bash.
Add balloon mosaic numbers to the celebration to add an extra personal touch.
Use balloons as centerpieces to make your tables even more festive.
Gender Reveals
Have a large decorated box filled with blue or pink helium filled balloons so that when you open it, the balloons float into the air revealing the gender of your little one.
Use "Pop to See" balloons. These gender reveal balloons are filled with pink or blue confetti. Since the balloon is black you cannot see the confetti on the inside and once the balloons are popped, it showers the parents with the colored confetti.
Gender reveal darts are a fun way to reveal the gender of a child. Darst are used to pop the balloons that are filled with either pink or blue powder. Once the balloon is popped a colorful explosion of either pink or blue appears surprising everyone.
Next time you are having a party blow your guests away with one of these fun balloon decor ideas. Balloons really have a way of making everyone feel happy as they signify love, joy and cheer and because of that they have become the spirit for all kinds of celebrations. Utilizing balloon decor for events has become very popular because of their versatility and ease of adding some color, dimension and fun! And finally, balloon decor at events continues to be very much on trend and we look forward to all the ways that we can help our clients celebrate life's special moments with the magic that balloons offer!