Giant LED Marquee Letters and Numbers are a popular trend right now as they provide a really unique and decorative statement for any kind of event. You can literally transform just about any setting with these fun, oversized Marquees. They are also highly versatile and can be used for any kind of occasion including the types of events listed below:
Weddings
Wedding Proposals
Prom Proposals
Holiday Events
Photoshoots
Grand Openings
Anniversaries
Birthdays
Corporate Events
Baby Showers
Bridal Showers
Gender Reveals
Sporting Events
Surprise Parties
Here are some ways to incorporate Marquee Letters and Numbers into your next celebration:
Spell out the names of the bride and groom on their special day.
Display the initials of the bride and groom on their wedding day.
Use our 4 ft tall NEON love letters to display beside the dance floor at your wedding.
Use our 5 ft tall NEON metal frame numbers to showcase a special birthday.
Add an interesting decor element with our marquees for any kind of photoshoot.
Draw attention to your brand in a big way at your Grand Opening.
Ask your date to prom with the letters PROM?
Ask the love of your life to Marry you with the letters MARRY ME?
Show off your festive spirit around the holidays with MERRY CHRISTMAS, HAPPY NEW YEAR of whatever holiday you want to celebrate.
Spruce up your corporate event by using our marquees to highlight your brand.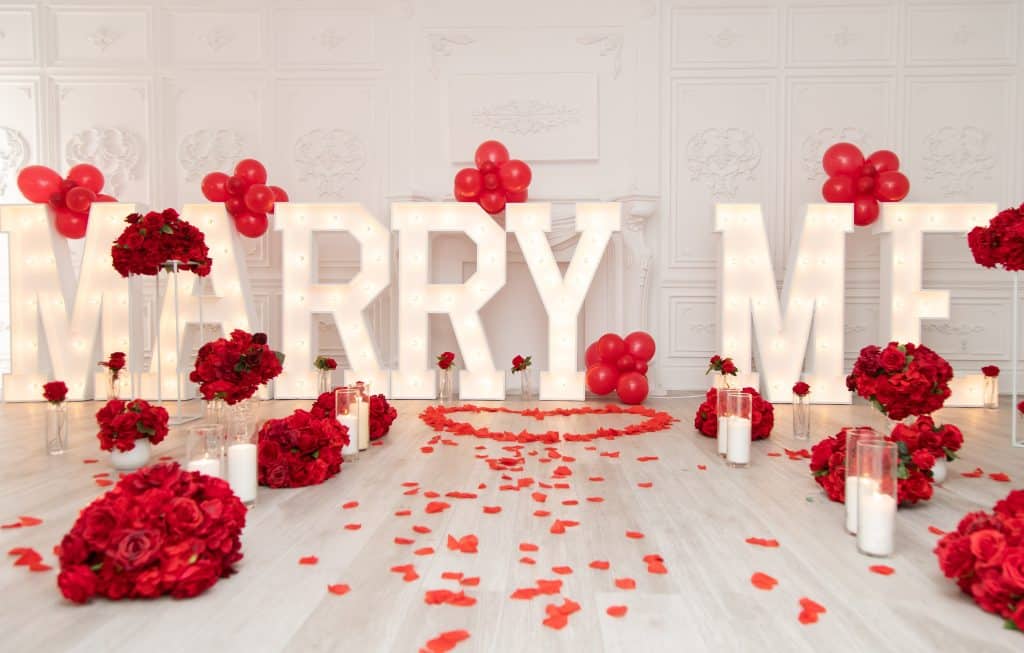 Regardless of whatever the occasion or milestone you are celebrating, our 4ft and 5ft tall LED and neon Marquee love letters and numbers will help you create a memorable experience for your guests and will always provide the perfect backdrop for photos and selfies!
Contact us to find out how we can light up your next event with our giant LED Marquee Letters and Numbers!